Each year our local artists produce some stunning artworks around the jazz theme with one chosen to be used as the basis for the following year's poster.
The gallery below has thumbnails of all the entries for 2018. To view the paintings at full size, click on a thumbnail to open the gallery, and then scroll through the images.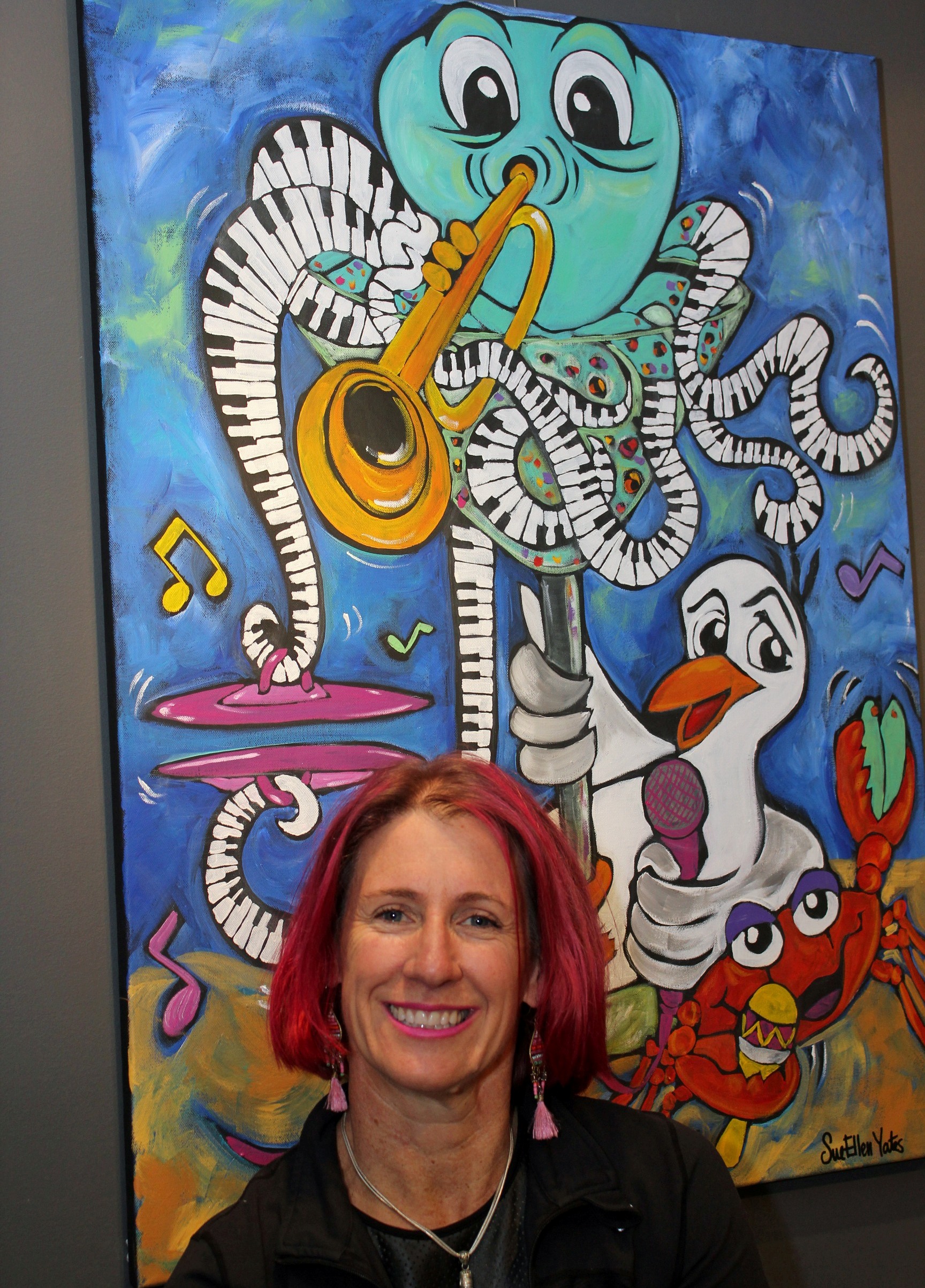 Congratulations to local artist Sue Ellen Yates for her very imaginative painting "Martini Blu", which will be used for the 2019 Merimbula Jazz Festival poster design (click here for the poster).
In order, the artworks below are:
"Oh When the Saints" by Trish Collins
"Jazz Down Under" by Dot Smithers
"The Music Man" by Vicki Lee
"Jazz Quartette" by Helen Pearsall
"Martini Blu" by Sue Ellen Yates
"Lingering Melody" by Di Tarrant
"Crazy Saturday Arvo" by Di Tarrant
"Music Beat" by Di Tarrant