Jazz Quest at the Lakeview Hotel is held annually as part of the Merimbula Jazz Festival. Open to musicians 25 years of age and under – great cash prizes are up for grabs.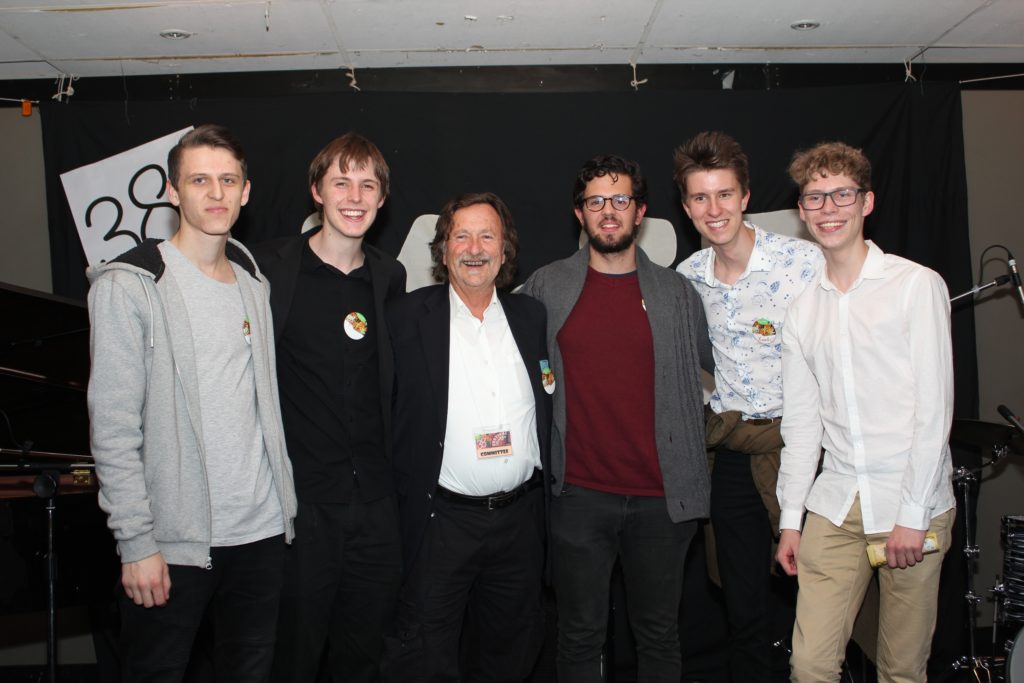 2018 Quest Winners, pictured with organiser Paul Dion
Pictured above with Paul: (from left to right)
Haris Hodzic (5th place, bass guitar)
Tom Bell (4th place, alto-sax)
Isaac Said (winner, double bass)
Alex Wanjura (3rd place, drums)
Joel Dreezer (2nd place, flute)
The first four prizes were cash prises of $600, $400, $300 and $200, sponsored by the Lakeview Hotel, while Haris won an hour of recording time at Sapphire Coast Music School.
HOW TO ENTER
If you want take part in this fantastic opportunity for young musos, make sure you tick the box on the Musician Registration Form. In addition, please send your details to Paul Dion (name, instrument, mobile number, postal and email address).
For enquiries contact Paul on (02) 6495 7411 or mobile 0408 545 859.