It is with great sadness that we say farewell to Kevin and Aileen Walsh
For more than a decade Kevin and Aileen have been a part of the Merimbula Jazz Festival committee, and have stood at the helm as president and secretary for many years.
Kevin: 27/12/1946 – 07/05/2022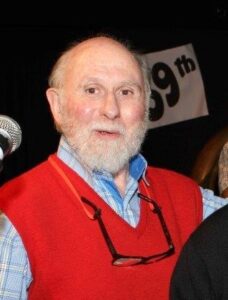 Aileen: 16/10/1943 – 14/06/2022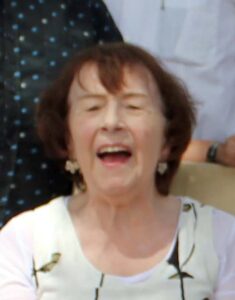 Each year Kevin led the Jazz Festival parade wearing one of his bright jackets and special cap. He had a lifelong love of the genre, and he and Aileen liked nothing more at the end of each day than to sit down with a nice glass of wine and listen to their music.
Kevin's love of jazz, particularly modern jazz, was evident. He shared his enthusiasm through not only his roles on the Jazz Festival Committee but also as a member of the Down South Jazz Club.
Kevin and Aileen were members of the Down South Jazz Club for almost twenty years. Both became valued committee members and Kevin was appointed treasurer in 2006, a position he held until 2019. For many years, Aileen managed reservations and ticketing for the monthly jazz nights.
It was on these jazz nights that Kevin was especially popular with any raffle winner, having taken on the role of arranging purchase of the prizes, seeking out suitable CDs when in Melbourne.
Kevin had been part of many community groups over the years, including Neighbourhood Watch and WIRES where he had been a snake catcher and relocator.
He devoted over 15 years as a volunteer at the Merimbula Visitor Information Centre, and was considered one of their best throughout that time.
For many years Kevin was an avid letter writer and his name would regularly appear on the letters page of the local newspaper as he railed against petty bureaucracy and worldwide injustice.
Kevin and Aileen were looking forward to presenting the festival's 40th anniversary, and even in Kevin's final hours was clear that he wanted the festival to go ahead.
Their unexpected deaths has been a great shock to all.
We extend our condolences to their families. Kevin and Aileen will be missed by their friends and the many hundreds of musician and jazz lover contacts.