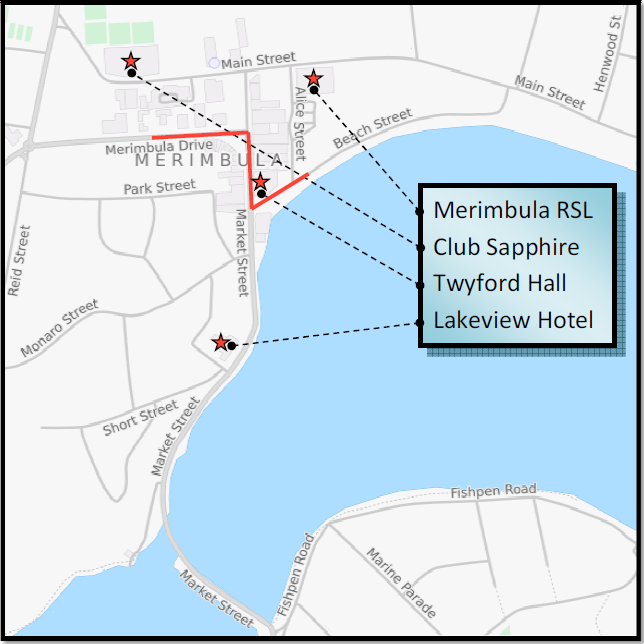 The Parade will take place on Saturday morning starting at 10.30am. This starting time will enable all Visitors, Musicians and Jazz lovers alike, to attend their selected Jazz Venue in time for the 12 noon commencement of the first Saturday performance.
Parade Marshalls will be supervising the Parade, and what a show we have in store for you this year. The Parade will feature Marching Bands, Historic Motor Vehicles, various Jazz Clubs, Groups and Organisations.
Participating groups should assemble outside the Caltex Service Station at 10.00am for allocation of their positions by the Parade Marshalls. The parade route is shown in red on the map. Click on the map for a larger view.