Program
The Merimbula Jazz Festival Committee is looking forward to this year's festival, and welcomes some very exciting fresh talent along with the high standard of regulars. It is a very tight program this year due to a capacity number of bands registered, limited spots available, some musicians exceeding the 2 band requirement and non-availability of some bands for some time slots.
We have worked very hard this year to provide a program to entertain you. We are pleased to advise that this program is now available! (click here to download a PDF copy).
For Band Leaders: To make the Merimbula Jazz Festival a wonderful experience, your understanding and assistance regarding the information below would be very much appreciated.
IMPORTANT – re the program:
All bands will need to start on the hour and finish at 45mins past the hour. This is to allow movement to the following gig should adjacent time slots be programmed. Where a band is programmed for a double set, could you please take a break following your first set.
Yours in Jazz, Paul Dion (Programmer)
Program Booklets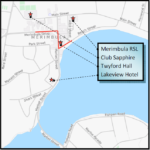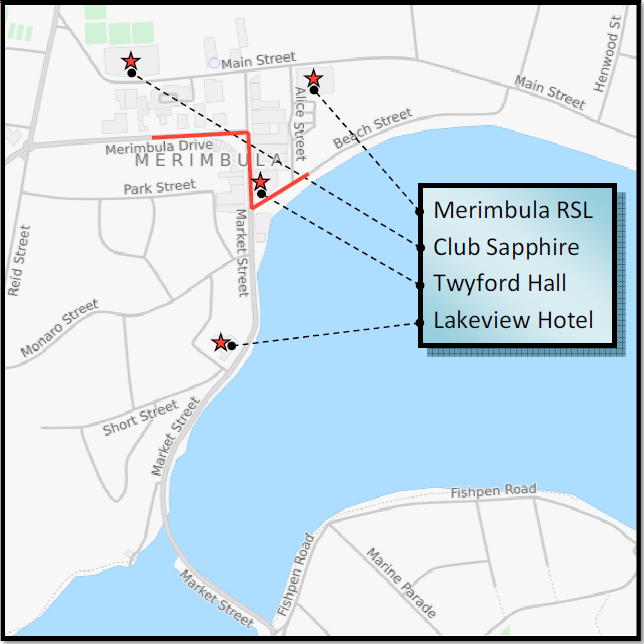 The Merimbula Jazz Festival Office, at Twyford Hall, is where you can pick up your Festival Pass (badge) and Program Booklet. We will have them ready for you in a bag with your name on it. The Jazz Office is open from 9am Thursday, Friday and Saturday on the weekend of the festival.
Don't worry if you haven't pre-registered, as you can pay on the day. You may have to wait a little longer, as the office can be a busy place, but we won't let you miss out.
If you are only after a session pass, these can be purchased on entry at our jazz venues.