Always popular, the Merimbula Jazz Festival Ecumenical service offers gospel music and a good dose of jazz to cleanse the soul and refresh the spirit.
This year's service will be held at 11.30am on Sunday 11 June at Saint Joseph's Catholic Church, 79 Main Street. (Note – Saint Joseph's is not the church opposite the RSL)
Music by In2Deep featuring the sublime vocals of Rachel McNally.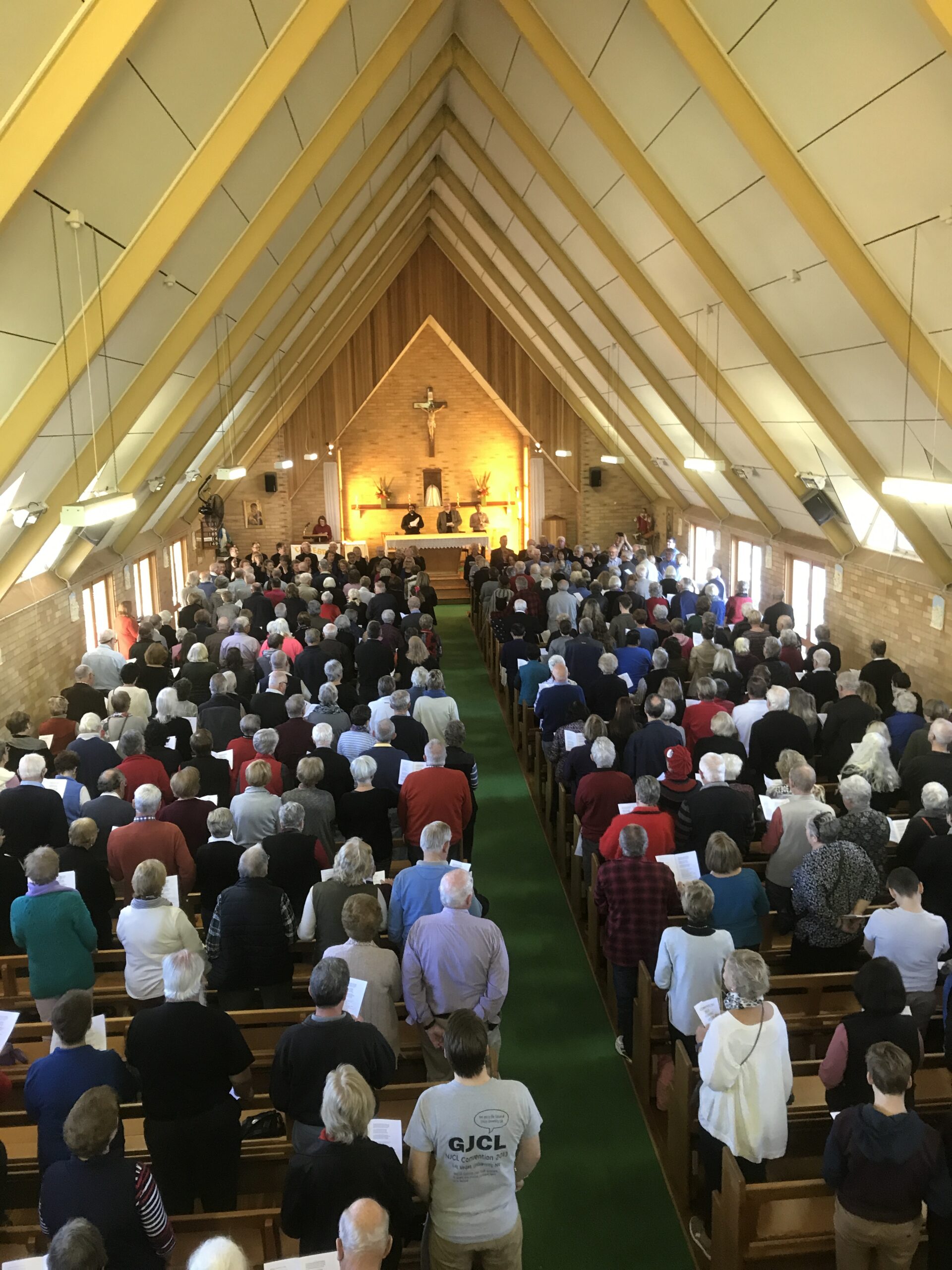 A full house at the Ecumenical Service in Saint Joseph's.