Jazz Quest 2023 is proudly sponsored by Bendigo Community Bank Branches Pambula & Bega           
Saturday 10 June, 2023. 6pm-10pm. Venue: Maple Leaf Room, Downstairs at the Merimbula RSL
The Merimbula Jazz Festival plays a vital role in supporting young musicians. In addition to the inclusion of numerous school bands on the program, each year the Merimbula Jazz Festival hosts a Jazz Quest for individual jazz musicians aged 25 years and under. This year there's a new $5,000 cash prize pool for Jazz Quest. It's all thanks to Bendigo Community Bank, Pambula and Bega Branches.
The Merimbula Jazz Festival is grateful to Bendigo Community Bank, Pambula and Bega Branches for their financial support in making this prize pool available to young musicians. The Bendigo Community Bank, Pambula and Bega Branches differ from other banks in the area in that they are locally owned, and their profits are returned to the local community. In the current financial year, local community branches have approved more than $300,000 in donations, grants and sponsorships of local community groups and projects. In addition, shareholder dividends and grants from Bendigo Bank have returned an additional $500,000 to NSW's South East Region. The Merimbula Jazz Festival thanks Bendigo Community Bank, Pambula and Bega Branches for their role in helping future generations of jazz legends.
Entrants
All entrants must either pay a $10 musician registration fee with their band, or a $10 JQ entrance fee. Jazz Quest entry fees must be paid by 5pm, 19 May 2023.
All entrants must complete a Jazz Quest entry form and submit it by 5pm, 19 May 2023.
All entrants must prepare two songs.
Songs may be played with an ensemble of other entrants, or with your own backing group. Where songs are played with other entrants, all musicians will be judged on that song.
Entrants will be judged on the following criteria:
Overall Technique, including Intonation, Sound/Tone/Touch and Rhythmic Control.

Improvisation, including Range of Dynamics, Jazz Melodic Phrasing and Understanding of Harmony

Performance, including Communication with Others, Confidence and Emotional Impact
Categories and Prizes
Ages 10-15
Encouragement Award:                                     $250
Outstanding Young Jazz Performer:                $750
Ages 16-20
Encouragement Award:                                     $250
Outstanding Emerging Jazz Performer:          $750
Ages 21-25
Outstanding Jazz Performer:                          $1000
Ages 10-25:
Overall Top Prize:                                             $2000
The Overall Top Prize will be awarded to the musician who performs with flair and outstanding musicality, who improvises with confidence, incorporating sophisticated Jazz nuance delivered with a mature touch or tone.
Merimbula Jazz Festival is honoured to announce Sandra and Gary France as this year's adjudicators 
Gary France loves to play music of all kinds! You will find him at home in the orchestra, a circus band, the concert stage, a jazz club, folk festivals and here for the first time at the 2023 Merimbula Jazz Festival. As a jazz drummer, Gary has performed professionally with James Morrison, Richie Cole, Nat Adderley, Dale Barlow, Jim McNeeley, Urbie Green, John Clayton, Emily Remler, Peter Leitch, Phil Wilson, Clifford Jordan, Bennie Maupin, Joanne Brackeen,  and numerous others.
Gary is also well known as the founder and artistic director of the 18 piece Perth Jazz Orchestra as well as drummer with the nationally acclaimed western swing group Dude Ranch featuring Grammy award winner Lucky Oceans. Past positions include Associate Professor of Music ANU (17 yrs), Inaugural Head of Drums and Percussion WAAPA (8yrs) and founder / director of the Groove Warehouse for the past 10 years.
As a clinician for Yamaha Musical Products, the Zildjian Cymbal Company and Innovative Percussion, Gary France has toured internationally presenting masterclasses, concerts and workshops throughout the U.S., China, Australia, New Zealand, Mexico, South Korea, Cuba, India, Indonesia, Africa and Brazil.
Sandra France has over 30 years professional experience as a composer, educator and performer, receiving prestigious recognition through representation by the Australian Music Centre. She has been commissioned by many of Australia's finest musicians and organizations, including the Australia Council, ArtsACT, ArtsWA, ArtsVictoria.
In the classical genre, France's CD, Fluctuating States of Calm, Tall Poppies (2005), includes recordings of her symphonic and chamber works. In 2014, France's opera From a Black Sky received a Canberra Critics Circle Award for Composition and was a finalist in the Australian Art Music Awards – Vocal Work of the Year.
France's most recent major jazz composition, Flight Memory, a Jazz lyric suite, was also awarded a Canberra Critics Circle Award. The 2019 world premiere performance featured renowned jazz vocalists Michelle Nicolle, Leisa Keen and Liam Budge.
Always open to exploring new ideas for audiences from broad backgrounds, Sandra France enjoys composing music that defies labels and expands musical boundaries.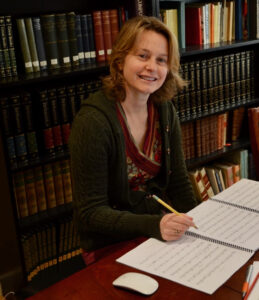 The Merimbula Jazz Festival is grateful to Gary and Sandra France for their support and honours them as Festival Patrons.