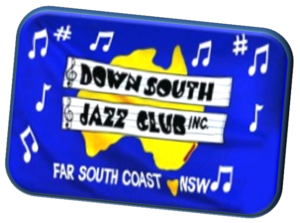 Every Jazz Festival Monday there's a party to wind up the festival. It's a great chance to musos and jazz lovers to mingle, and for other members of the public to get a taste of what the festival offered,
The 2023 Jazz Hatters Party will be held in the Auditorium at Club Sapphire from 11am -4.30pm. Free entry. No tickets required. 
The Merimbula Jazz Festival Committee and the Down South Jazz Club co-host the event. Six different bands will showcase all kinds of jazz and here's a competition for the best Jazz Hat.
The Down South Jazz Club was formed in 1984 by a small group of jazz lovers, eager to play and hear "their" music on a regular basis. The Club is dedicated to promoting jazz music and encouraging local bands. They hold jazz nights at Club Sapphire on the 3rd Thursday of each month.